Access FREE training in social care with ActivSteps Durham
Nuvo Wellbeing and ActivCare have come together to deliver a new online training course for unemployed individuals and unemployed carers living in East and South Durham. The 20-hour course, which will be delivered over 7 weeks, focuses on social care training to give you the chance to an earn a Level 2 Qualification in Seated Dance and Exercise. The online course is fully-funded by County Durham Community Foundation and aims to develop your personal employability skills in wellbeing and resilience and is open to applicants over 16 years of age.
The online course commences on 1st June 2021 and on completion, you will earn the skills and knowledge to deliver your own classes!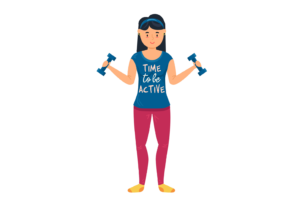 During weeks 1 – 5 the courses will focus on the following topics:
Unleashing Motivation
Creating effective communication
Eating for energy
Mindfulness
Managing stress
During weeks 6 – 7 you will gain access to ActivCare Coaching Accredited Level 2 Seated Dance and Exercise Leader training, which will help you to gain the skills and knowledge needed to deliver your own seated dance and exercise sessions.
During week 7 we will refer anybody interested in further developing their skills in social care to the Durham Care Academy for further training. For those interested in the fitness industry, we will offer work experience within this area, as well as offering the opportunity for you to work closely with the team here at Nuvo Wellbeing.
Participants who pass the course will receive a 12-month Resource Pack containing themed activities, virtual exercises classes and lesson plans. Each individual will also receive up to 8 hours of optional one to one mentoring support.
Apply here to join the ActivSteps Durham training course – an opportunity to make the most of this free opportunity to gain access to training, resources and to support your career in social care.