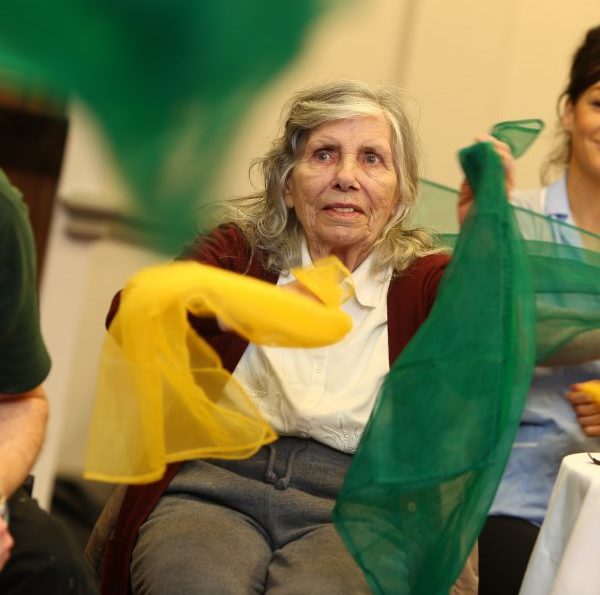 Services designed specifically for our older clients.
Research demonstrates that there are extensive benefits of regular physical activity in older adults including:
Improved health
Improved sleep
Healthy Weight Maintenance
Stress Management
Improved Quality of Life
We have a range of programmes and sessions designed specifically for adults 65+ years. Our tailor made programmes aim to:
Improve Mobility
Increase Social Interaction
Develop Cognitive Function
Improve Self-Efficacy
Develop Confidence
Maintain Independence
All sessions are delivered through our in house team of highly skilled and committed staff, who hold relevant direct experience and qualifications for the role they are delivering as well as enhanced Disclosure and Barring Service (DBS) checks.
Seated dance and exercise can help improve circulation, lubricate joints, develop flexibility and strengthen muscles. Maintaining a healthy and active lifestyle is very beneficial to elderly people as it maintains independence and mobility, as well as providing a fun and enjoyable past time.
Please contact us for further information on our classes and programmes designed specifically for adults 65+ years or take a look at our online timetable to find your nearest class.
Abbeyvale Care Centre which has 48 residents invited Nouveau Wellbeing to introduce chair based exercise, a recognised way of improving health and fitness for less mobile adults. Julie Shield, manager at the centre in Blackhall Colliery said, "The residents really enjoy the class in which they get active and exercise in a very safe and secure environment. The expertise and experience that Nouveau Wellbeing have made it a perfect partnership for us and our residents in mind."
Current clients: